Arlo Needs Glasses
We read the story 'Arlo Needs Glasses' when we returned to school after the Christmas holidays.
It is a fantastic, interactive story about a dog called Arlo who struggles to see when playing catch with his owner! He visits the Opticians for an eye test and realises that he needs glasses! He tries on lots of different frames including Movie Star glasses, Superhero glasses and even Mad Scientist Glasses before finding the perfect pair!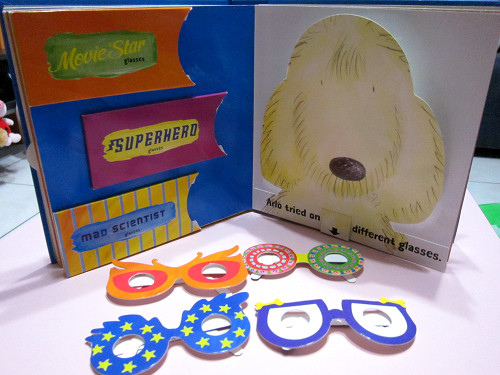 This inspired us to create our own Arlo pictures. We began by following some simple directions to draw our own dogs and coloured them in using chalk pastels. We then chose a different colour for the background. Finally, we designed our very own unique glasses for Arlo using oil pastels, chalk pastels, glitter glue, pom poms and feathers!
Check out the finished results below!!